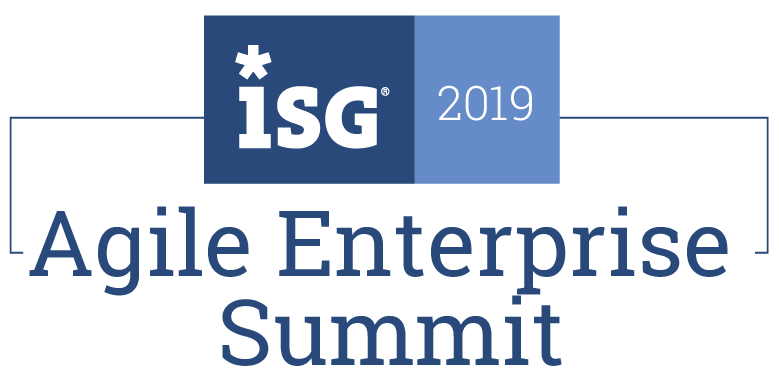 Agile Enterprise Summit
The ISG Agile Enterprise Summit will explore topics on scaling agile, the risks of agile, the role of business agility in digital transformation, building a culture of continuous improvement and more. This summit is built specifically with performance management, employee engagement and development executives in mind.
October 28, 2019
&nbsp|&nbsp
1:25pm - 1:55pm
Product-aligned delivery promotes agility – and the core of this ability is the Product Team. This panel will provide advice on how to structure multifunctional teams along the product life cycle.
How do you create ownership of products with end-to-end responsibilities across the life cycle, combining business, development and operational perspectives?
What are the core members of a product team? What functions should be/should not be part of the product team?
How do you enable team empowerment and team collaboration?
What methods, processes and tools can be used to create environments that are "geared for speed"?
Travis Klinker Director, Agile & Engineering Enablement
Travis Klinker is the Director of Agile & Engineering Enablement which operates the Target Dojo and manages a team of coaches who are leading an organizational transformation with a focus on Product, customer-centric value, Lean-Agile adoption, and DevOps.

Travis is an accomplished technology leader with over 15+ years of experience in building and managing self-succeeding global teams for software development and technology operations. A lean and agile practitioner, with an emphasis on enterprise business agility, Travis promotes product discovery and delivery in support of the customer experience via empowered teams and the adoption of new ways of working.