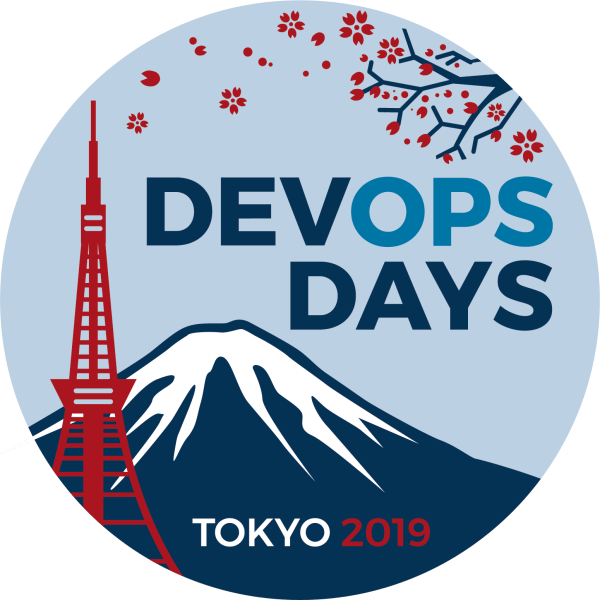 DevOpsDays Tokyo 2019
April 9, 2019
&nbsp-&nbsp
April 10, 2019
DevOpsDays Tokyo is a local conference to share technology trends, case studies, and knowledge from IT professionals who have been working to improve their product and processes through DevOps practices, both in Japan and abroad.

With content in both Japanese and English, our community strives to improve processes and outcomes by not only bridging the gap between Dev and Ops, but between Japanese and western IT cultures.

Although Japanese will be the primary language of the conference, about half of the talks will be in English (with simultaneous translation to Japanese available).
April 10, 2019
&nbsp|&nbsp
2:00pm - 2:45pm
There are an increasing number of engineering teams adopting React to build their e-commerce solutions, or high performance single page applications for any business sectors.

As the adoption increases, there is also the need to create, and publish reusable react components to share across teams. Come join David and Michael to hear how their web UI/UX engineering team laid the foundation for this effort. They will review the process through which, the core decisions were made. The presentation will discuss the options and considerations for a component library development environment. They will share important lessons learned while exploring the many ways of handling style and themes for reusable components and the tradeoffs. Audience will learn the importance of automated testing for the components created, as well as continuous integration to assure no one breaks the build. Finally, they will share about component publishing, what they had to consider prior to distribution, whether to an internal or public repository for consumers.
David Nguyen Software Engineering Coach
I am working as Lead Engineer for a major U.S. retailer. My team built the pricing engine for both our mobile app and the retail site. When not building the next features for our products, I teach classes on web development using ReactJS, Restful micro services, and CI/CD pipeline.

I love to coach soccer and teach students in elementary/middle schools in Robotics and web design. I'm a sucker for that moment when students get a twinkle in their eyes as they experience a major breakthrough. They are the constant reminder of how joyful learning can be, and how curiosity is a must have ingredient for any lifelong learner.
Michael 'Miggs' Migliacio Senior Engineer
Michael 'Miggs' Migliacio is a Software Engineering Coach in the Target Dojo with over 15 years of experience in software development. Previously, he held engineering roles at IBM, IGN Entertainment, and Best Buy, where he led the team responsible for building the API that powers shipping and delivery for one of the largest eCommerce platforms in the world. He is also JLPT-certified and serves as a Japanese-to-English interpreter for the Bloomington-Izumi Sister City Organization. Outside of Target, Michael co-founded video game development studio Intropy Games and worked closely with Japanese publisher CrossFunction in order to launch a localized title on Nintendo consoles in Japan.
He earned a Bachelor's in Computer Science with a minor in Japanese from Purdue University and is currently pursuing a Master's in Computer Science from Georgia Tech.